Powerful education marketing photography for your school community
We are a collective of visual storytellers led by Drew Bird and specializing in education marketing photography for independent schools, private schools, charter schools, public schools, universities, foundations, and education companies.
Our photography style is rooted in a natural, genuine, and authentic journalistic approach that will capture the energy, passion, and personality of your school community.
Captivating photography is a vital element for any modern school marketing or brand strategy. The images we create together will become the visual assets that help communicate the story of your community and brand to the world. Our education clients use the photos we create together for their marketing, branding, websites, social media, brochures, fundraising, to boost enrollment, newsletters, email campaigns, press releases, wall art, book publications, and as a historical archive.
We are based in San Francisco, California and photograph for clients world-wide.
Drew Bird
Founder and Lead Photographer
"Drew and his team are amazing. The photos represent our brand impeccably. I've been in the creative agency world for 30 years and can only remember a couple of times I've been as happy with the creative output from a project. I highly recommend Drew Bird and his team."
Katie Z. | Director of Marketing | Downtown college prep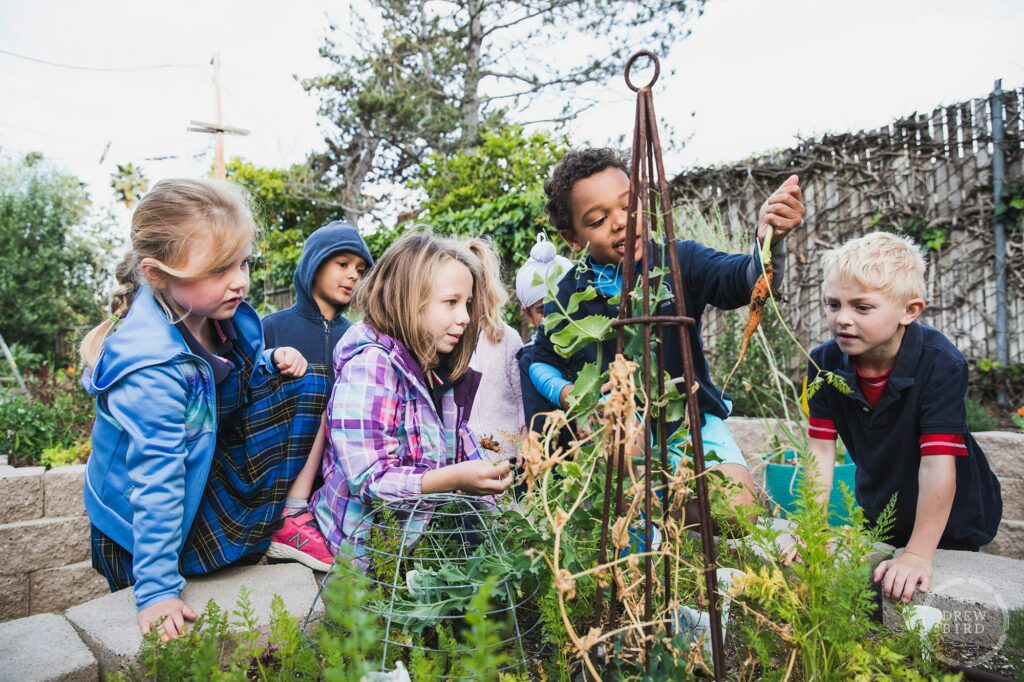 01. Professional Experience
Drew Bird and our creative team have more than ten years experience photographing for school and education clients all over the world. We understand how to seamlessly blend into the school community in order to create images that communicate the genuine and unique quality of your students, teachers, faculty, and staff. We have worked with dozens of independent schools, private schools, universities, foundations, and education organizations. View our client list here.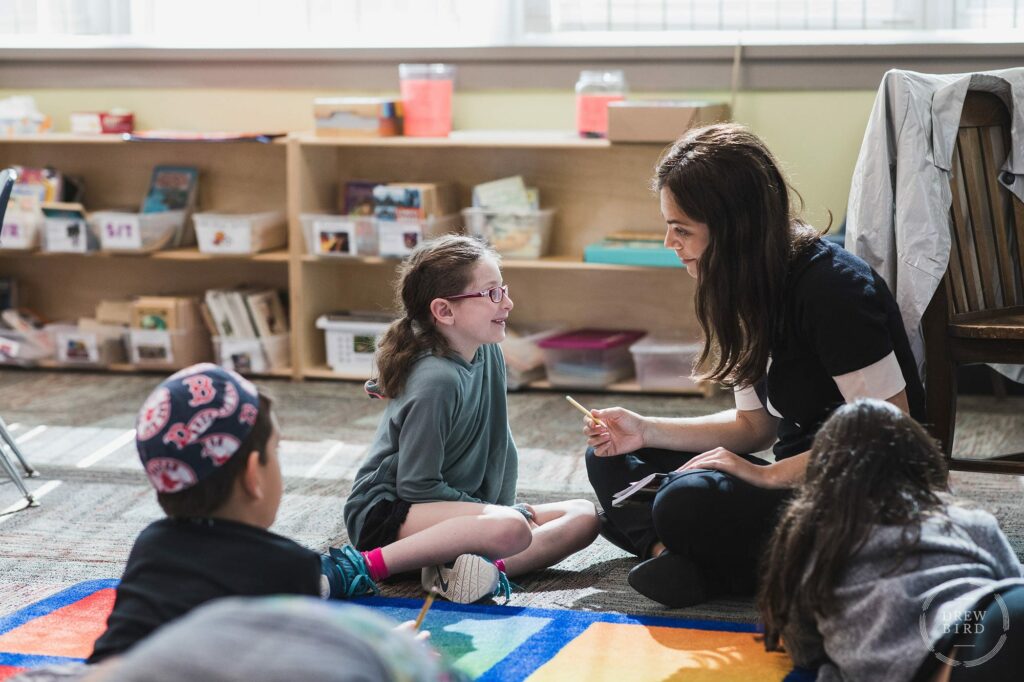 02. Journalistic Style and Genuine Photographs
Our journalistic style will result in genuine photos. Authentic images communicate powerfully by creating a strong emotional connection with your target audience. We've developed a process and approach that is guaranteed to result in captivating images. The images we create together will elevate your brand and distinguish your school community in a competitive marketplace.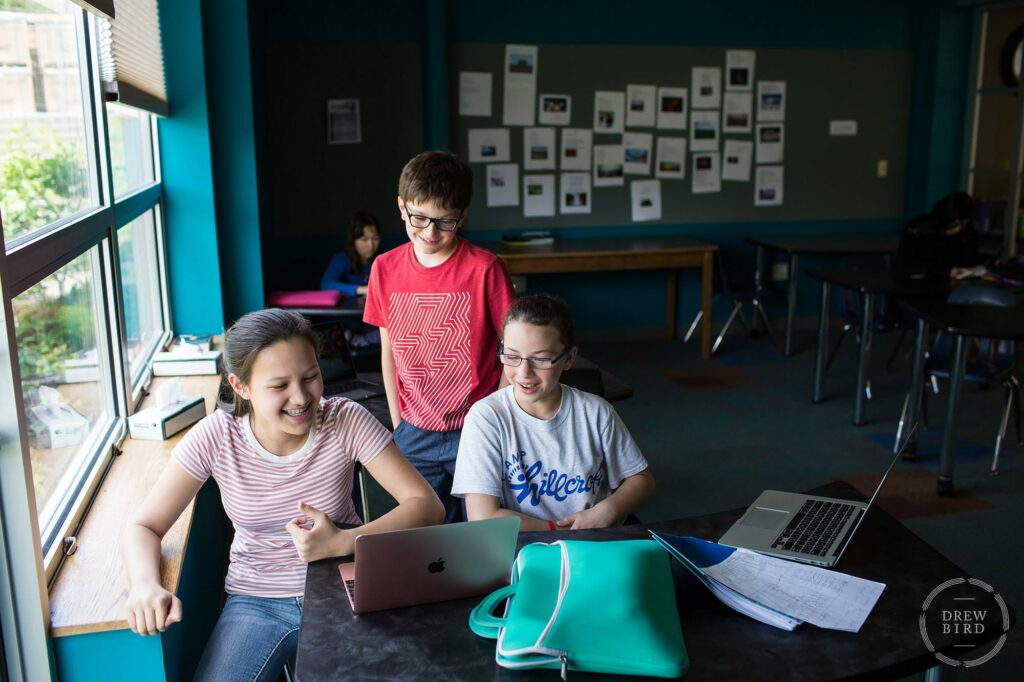 03. Pre-Planning and Attention to Detail
We want to understand everything we can about your school community and project needs. To do this we have a straightforward process for connecting, creating proposals, pre-planning, photo creation, and image delivery. Our attention to detail and customer service help to ensure the most compelling education marketing photography and a stress-free experience from start to finish. Pre-production site visits to your campus can be included in any photo storytelling project.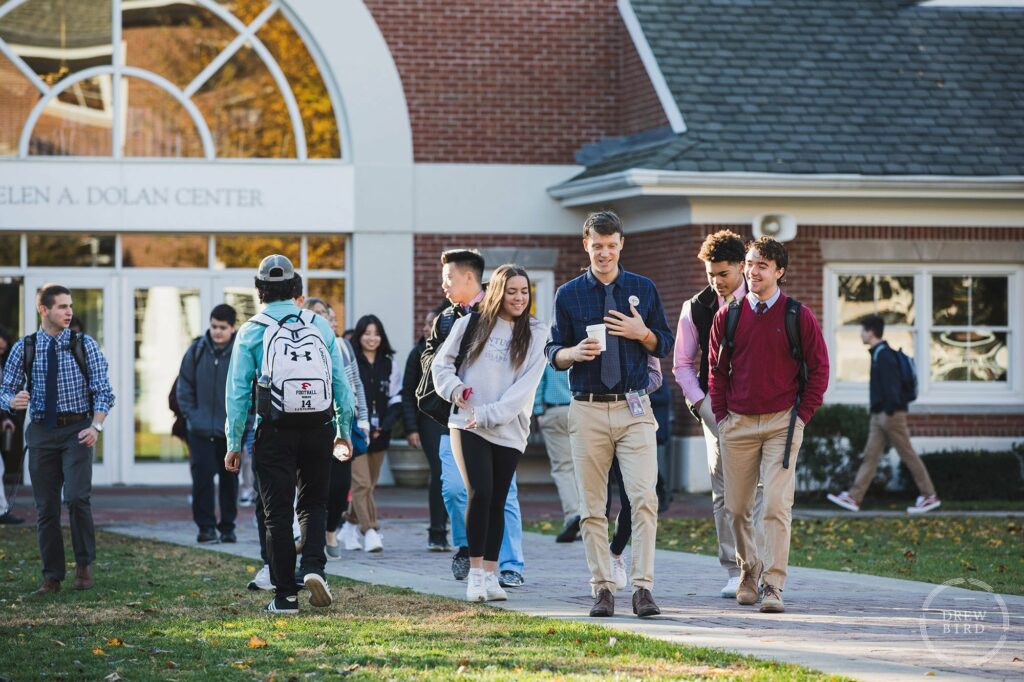 04. Increase Enrollment and Boost Fundraising
The images we create together will prove invaluable for all of your school's branding, websites, social media, press release, and marketing. Many of our clients see a direct causal relationship between the photographs we create and an increase in enrollment and fundraising. For our clients, this is a huge value proposition that includes a significant return on investment.
One recent independent school client put it this way, "As a non-profit organization, we weigh every investment we make with care and contemplation and one of the very best investments we have made is working with Drew Bird."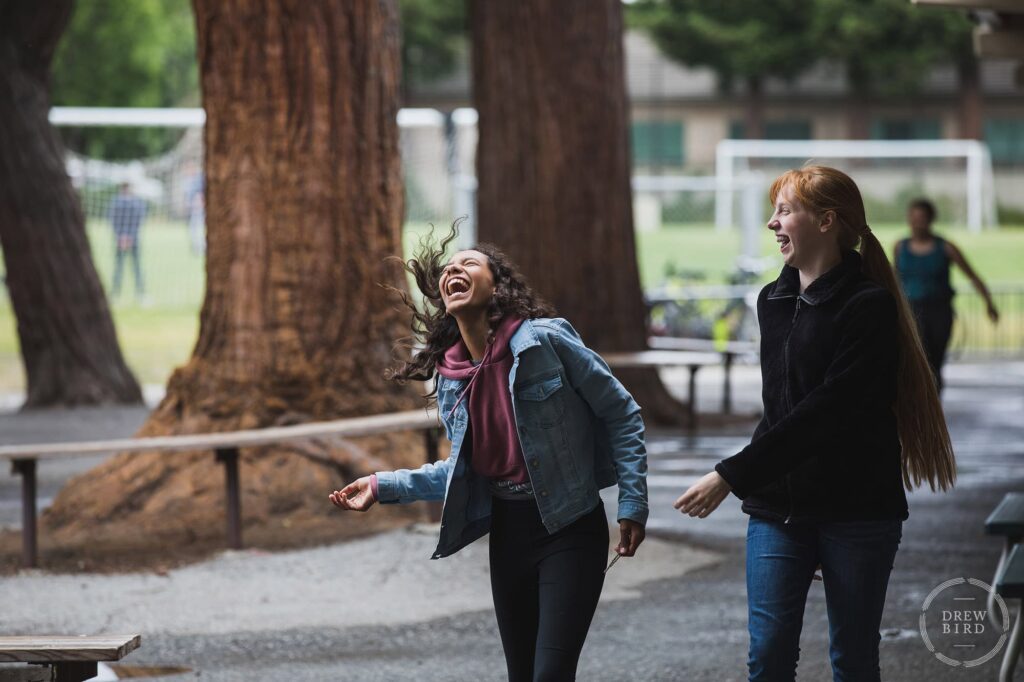 The size of our photography and creative team can be scaled to match the size of any project. Bigger schools or universities with multiple campuses are often best served by a multiple photographer team. Whether we need to go light with a single photographer or if your education project requires multiple photographers, digital editors, photography assistants, stylists, or production managers, we can custom tailor our team to meet your needs.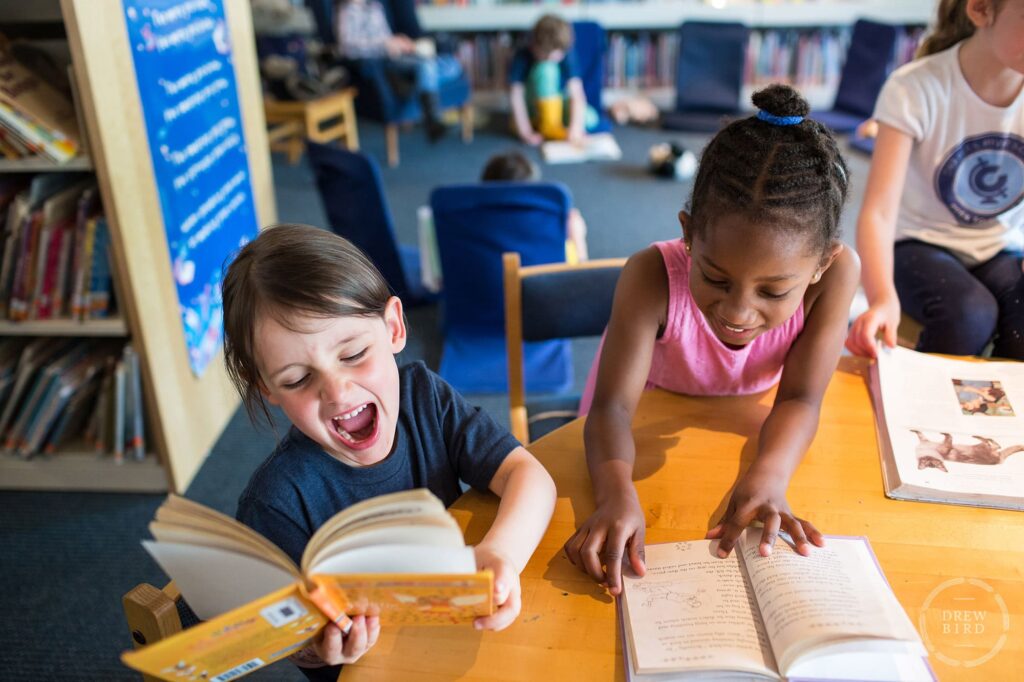 In addition to education marketing, the photos we create together will serve as a powerful historical archive. Many of our education clients have us return to campus every year or two to update their photo library with new students and faculty and with fresh content and to contribute to their historical archives.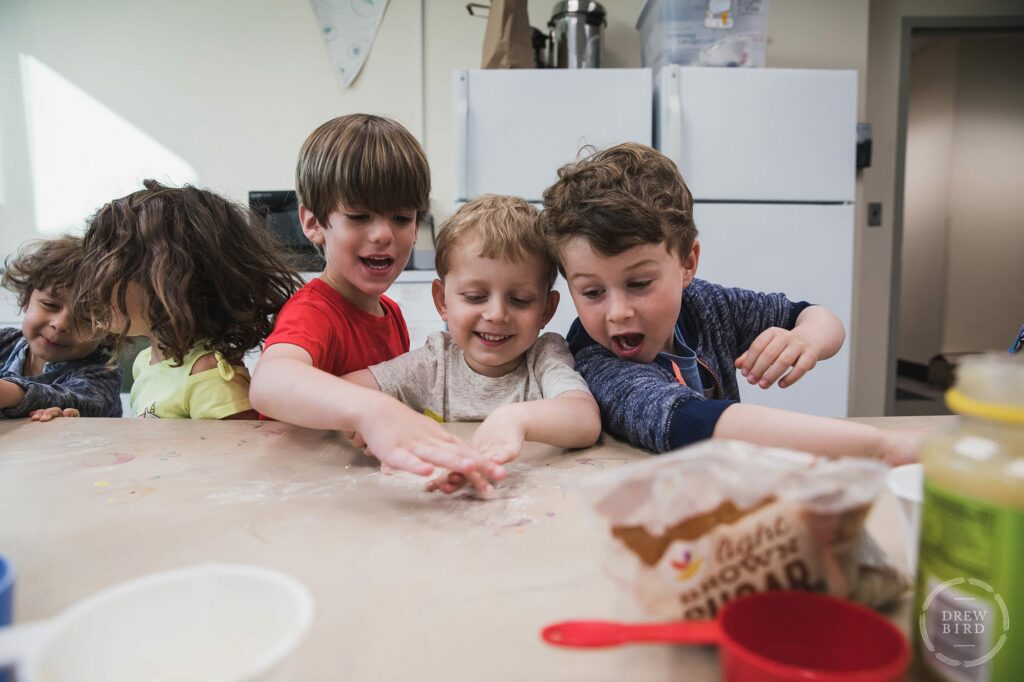 Let's make it easy to tell your story to the world – in near real-time.* Instant delivery is great for social media, press release, and publication deadlines that simply cannot wait until tomorrow. Our on-site digital editor will coordinate with your marketing and media team. We will curate, edit, and deliver images to you in near real-time as the photographs are created.
*A digital editor is required for same-day delivery, and can be included in any photo package.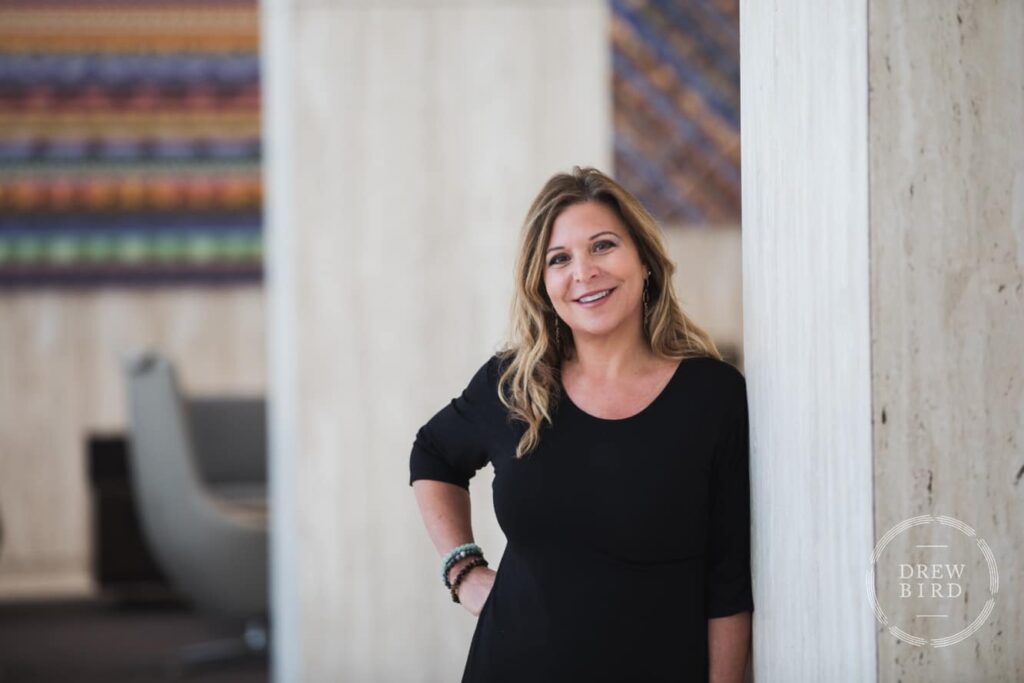 08. Professional Headshots & Portraits
Many of our independent school and university clients combine a journalistic style education marketing photo project with headshots or professional portraits for their administrators, faculty, teachers, coaches, and other staff. We offer both traditional headshots and more modern environmental portraits, which involve putting the subject in a real-life work environment. Headshot and portrait sessions can be included as an add-on to any existing education marketing photo package.
"Drew's talent and passion for visual storytelling has transformed our school's ability to tell our own story. Our brand has flourished. We have noticed that more families understand who we are as a community and they are drawn to us — this is in large part thanks to Drew Bird's photography style. Through his photos, we continually see the truest, best versions of ourselves."
Erin B. Director of Marketing. Hillbrook School.
Get in touch for a custom quote
Let's create a photo story together. Contact us with a description of your project and potential dates. We'll set up a complimentary consultation in order to better understand your project needs.