Education Marketing Photography in Silicon Valley, CA
Hillbrook School is nestled in the picturesque rolling hills south of San Jose, California. A meandering creek runs through a campus filled with towering oak trees. There's an outdoor amphitheater, a full learning garden, and many outdoor classrooms.
My first visit to Hillbrook was for location scouting and planning a few weeks prior to our education photography project. Walking around campus with the Director of Marketing and Head of School, I knew the potential for great photo storytelling was incredible. 
The school community is vibrant and the mild San Francisco Bay Area climate allows many classes and school activities to be outside. Being a private school with 330 students in kindergarten through 8th grade, we decided that three days of photography on campus would be the ideal amount of time to create a robust and diverse gallery of photographs to support Hillbrook's branding and marketing efforts.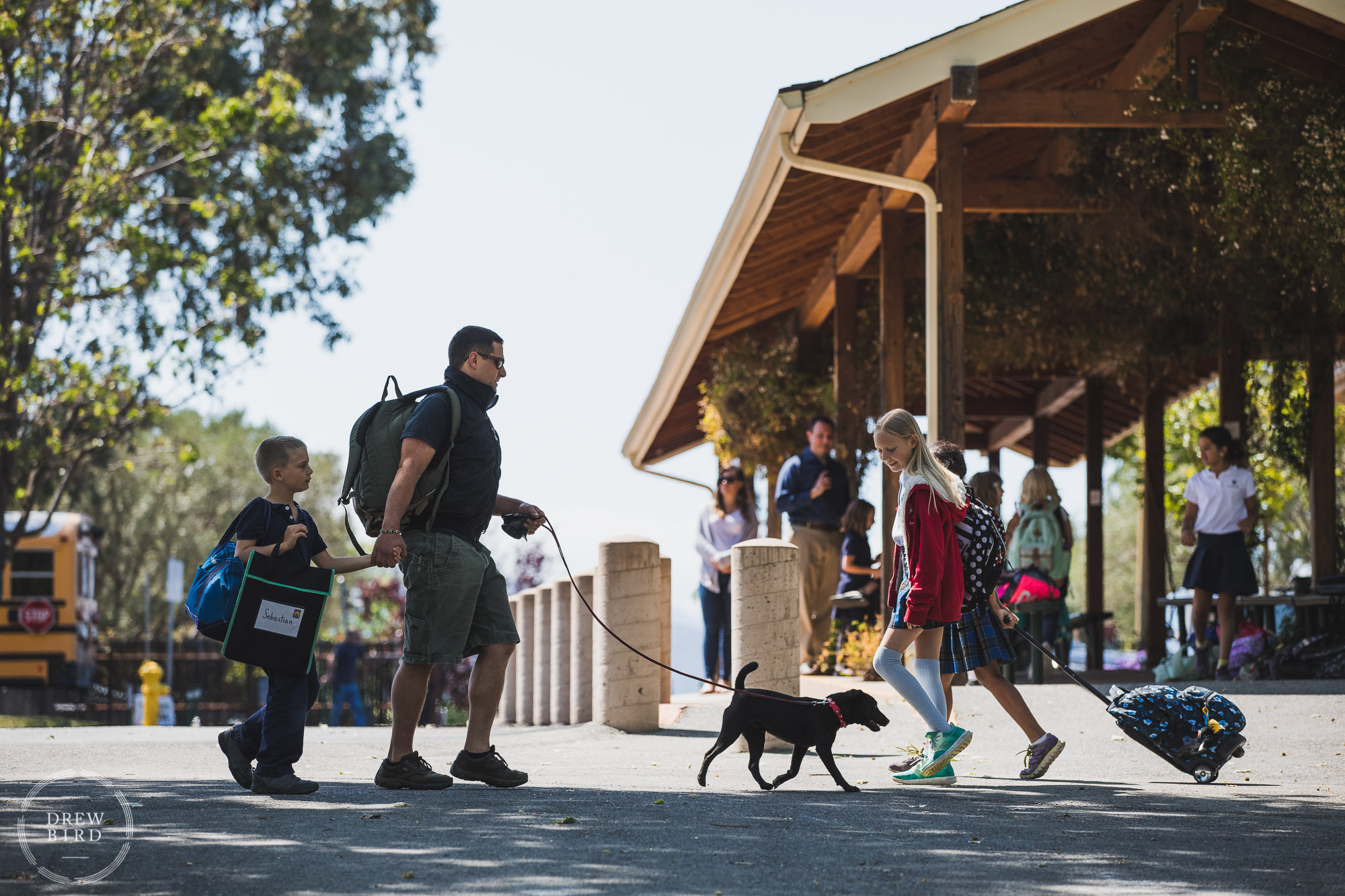 "Drew! Thank you so much for all your great work, talent, and the way you so perfectly and authentically captured our story. Everyone here at Hillbrook School are absolutely thrilled with the photos."
–  Erin B. | Director of Marketing. Hillbrook School.
We help schools tell their visual story. Our creative team has more than ten years of experience photographing for school and education clients all over the world. We understand how to seamlessly blend into the school community to create images that communicate the genuine and unique quality of your students, teachers, faculty, and staff.
Our education photography projects are designed to create a large collection of authentic and genuine images that our independent school clients can use to tell their own story. Most of our school clients use images for their websites, social media, branding, marketing, fundraising, and new student recruitment. Many of our school clients also appreciate having dynamic and artistic images to contribute to their historical archives. 
"Drew's talent and passion for visual storytelling has transformed our school's ability to tell our own story. Our brand has flourished. We have noticed that more families understand our community and they are drawn to us — this is in large part thanks to Drew Bird's photography style. Through his photos, we continually see the truest, best versions of ourselves."
–  Erin B. | Director of Marketing. Hillbrook School.
Passionate and captivating photography is a vital element for any modern brand strategy. Our independent school clients use the photos we create together for their marketing, websites, social media, print materials, and as an historical archive. Our images will help shape brand messaging and bolster engagement and enrollment.
We have created dozens of education photography stories all over the world for independent schools, private schools, boarding schools, public schools, universities, colleges, philanthropic foundations, government agencies, and education companies.
" As a non-profit organization, we weigh every dollar we spend with great care. One of the very best investments we have made is working with Drew and his team. He is a joy to work with and our relationship with Drew Bird Photography is one of the most rewarding and delightful of my professional career."
–  Erin B. | Director of Marketing. Hillbrook School.
"Storytelling is our currency. We help independent schools, universities, and education companies to tell their visual stories. The images we create together will be natural, genuine, and will capture the individuality of your school community. Our images will help to elevate your brand in a competitive marketplace."
–  Drew Bird | Founder and Photographer
"Drew Bird and his team have an uncanny talent for capturing our unique school community. This is why we've invited Drew back to campus a few times over the previous four years. The photos anchor our school's story, branding, and help us share who we are with the world."
–  Erin B. | Director of Marketing. Hillbrook School.
Drew Bird is an independent school photographer and brand lifestyle photographer who specializes in education photography and marketing photography for independent schools, private schools, universities, and education companies. He is based in San Francisco and Oakland, California and regularly photographs for clients world-wide. Get in touch with Drew to chat about your potential project. View our commercial and editorial site here.