St. George's School of Montreal
Private School Marketing Photography
Private School Marketing Photography
St. Georges's School of Montreal is an amazing independent school with some serious history. The school was founded in 1930 in Montreal, Quebec, Canada. When the communications team reached out and asked me to collaborate for their private school marketing photography project, it was an immediate yes. Montreal is a fabulous city, so a return trip was a nice bonus. I was also drawn to St. George's sense of community and their passionate dedication to progressive education.
We teamed up with the top notch Atlanta based education branding firm, Firebrand. You'll notice on the school's fabulous new website, Firebrand did an impeccable job with all of the rebranding details. St. George's has two incredible campus locations. The elementary school is in Westmount (K-6) and the high school campus is in Montreal close to Mount Royal Park. We decided three full days of photography would be ideal.
Here are a few images from the photo story we created together. Enjoy!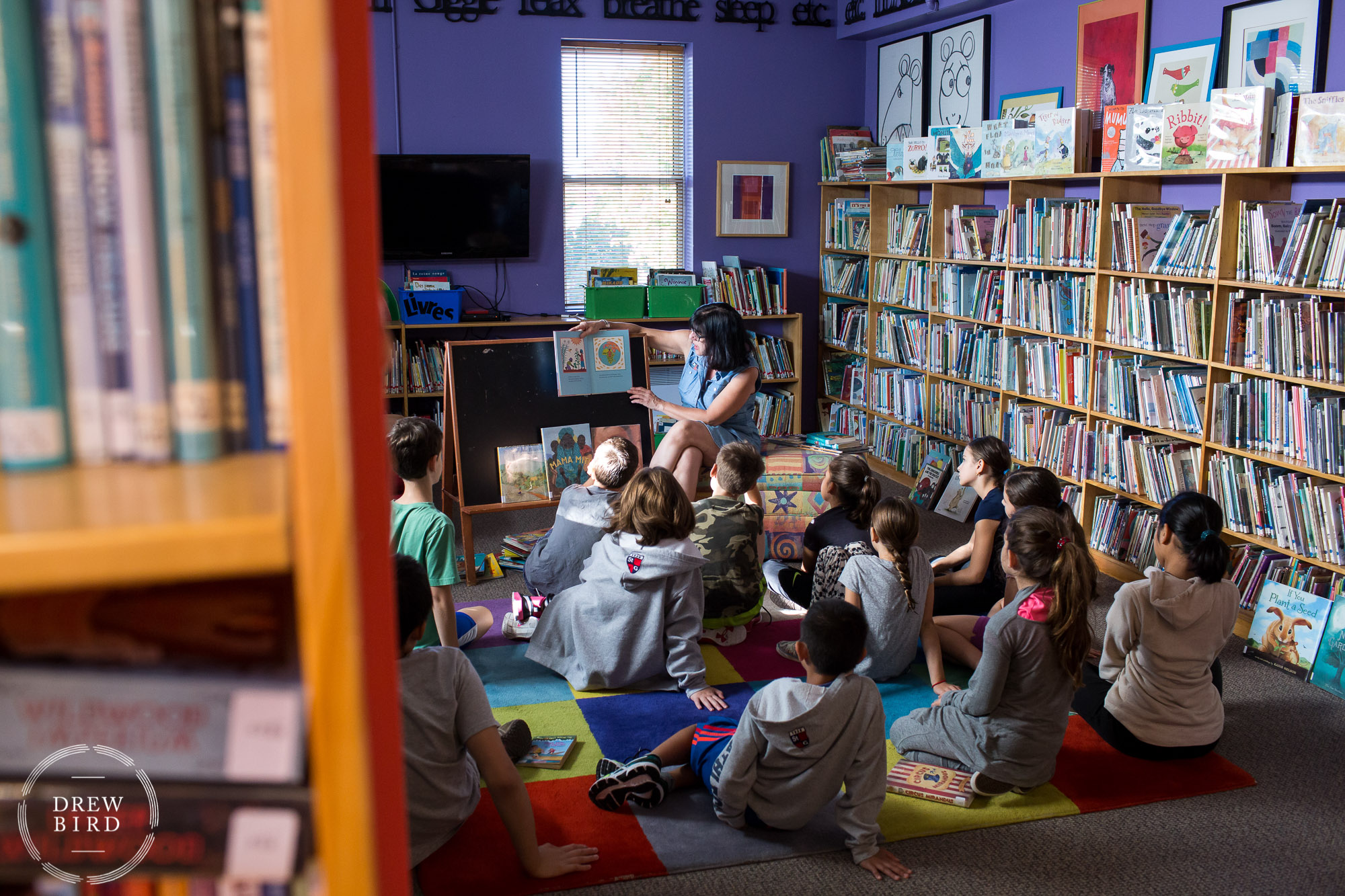 "Everyone here on our team are totally blown away by these images. You are truly an amazing photographer, visual storyteller, and magician. The photos have really captured St. George's school community and convey their story in such a special way. Thank you!!!"
–  Jess T. | CEO | Firebrand Marketing | Atlanta, GA
We help schools tell their visual story. Our creative team has more than ten years of experience photographing for school and education clients all over the world. We understand how to seamlessly blend into the school community to create images that communicate the genuine and unique quality of your students, teachers, faculty, and staff. 
Our private school marketing photography projects are designed to create a large collection of authentic and genuine images that our independent school clients can use to tell their own story. Most of our school clients use images for their websites, social media, branding, marketing, fundraising, and new student recruitment. Many of our school clients also appreciate having dynamic and artistic images to contribute to their historical archives. 
"Hi Drew. We have really enjoyed working with you on our school branding project. We are just thrilled with the final photos. We feel like the images genuinely represent the very best of our school community. And, you were such a joy to have here on campus and to work with from pre-planning all the way through final photo delivery. Thanks again for coming all the way to Montreal to help tell our visual story!"
–  Scott C. | Director of Marketing | St. George's School of Montreal
Passionate and captivating photography is a vital element for any modern brand strategy. Our independent school clients use the photos we create together for their marketing, websites, social media, print materials, and as an historical archive. Our images will help shape brand messaging and bolster engagement and enrollment.
We have created dozens of private school marketing photography stories all over the world for independent schools, boarding schools, universities, colleges, philanthropic foundations, government agencies, and education companies.
"We love Drew Bird's positive energy and enthusiasm. He is top level skillful with a camera and he's also a great communicator and business professional. This is why we fly him all over the world to create photo stories for our independent school clients."
–  Jess T. | CEO | Firebrand Marketing | Atlanta, GA
"Storytelling is our currency. We help private schools, independent schools, universities, and education companies to tell their visual stories. The images we create together will be natural, genuine, and will capture the individuality of your school community. Our images will help to elevate your brand in a competitive marketplace."
–  Drew Bird | Founder and Photographer
"Working with Drew Bird is always a fantastic experience. He has a skill for capturing the action in a way that feels natural and reflects the energy of the moment. His images communicate the brand essence of our private school marketing photography projects."
–  JESS T. | CEO | FIREBRAND MARKETING | ATLANTA, GA
Drew Bird is an independent school photographer and brand lifestyle photographer who specializes in education photography and marketing photography for independent schools, private schools, universities, and education companies. This photo story was created at the St. George's School of Montreal in Quebec, Canada. Drew is based in San Francisco and Oakland, California and regularly photographs for clients world-wide. Get in touch with Drew to chat about your potential project. View our commercial and editorial site here.