Independent School Brand Photography
Independent School Photographer
I've always been an enormous supporter of progressive education. Learning is an active experience guided by the passion and interests of each individual. Students learn to think critically by doing and being active players in their own process of learning. When the creative team at Firebrand Marketing reached out and told me Poughkeepsie Day School (PDS) was in need of a good independent school photographer I accepted the project with enthusiasm.
According to their website, PDS provides "progressive education that liberates the mind, ignites passion and purpose, and provides the world with the agile, resourceful, self-directed, community-oriented citizens it most needs."
The PDS campus is a gorgeous 35 acre property in the Hudson River Valley of upstate New York. There are learning gardens, forests with hiking trails, and a couple of amazing victorian buildings that have been fully renovated for classrooms and learning spaces. The school was founded way back in 1934 with 35 students and three faculty members. Today, the campus is home to three schools (lower, middle, and high school) and provides top notch progressive education to over 200 students in grades pre-k through 12.
For this project my team and I spent 3 full days on campus photographing with the PDS community. I was deeply inspired by the passion that everyone had for learning, reason, and knowledge. The teachers were guides, not task masters. And the community seemed to foster a deep sense of belonging, acceptance, and tolerance. On more than one occasion I found myself thinking, "man, I would have loved to go to school here when I was a kid." Here are a few images from their story.
"The entire Firebrand team is officially over the moon at the miracle you worked for Poughkeepsie Day School. THANK YOU so much. The images really capture the feeling of their special community and will be fabulous for all of their school marketing and branding materials."
–  Tiff H. | Strategic Counselor | Firebrand Marketing | Atlanta, Georgia
We help schools tell their visual story. Our creative team has more than ten years of experience photographing for school and education clients all over the world. We understand how to seamlessly blend into the school community to create images that communicate the genuine and unique quality of your students, teachers, faculty, and staff.
Our education photography projects are designed to create a large collection of authentic and genuine images that our independent school clients can use to tell their own story. Most of our school clients use images for their websites, social media, branding, marketing, fundraising, and new student recruitment. Many of our school clients also appreciate having dynamic and artistic images to contribute to their historical archives.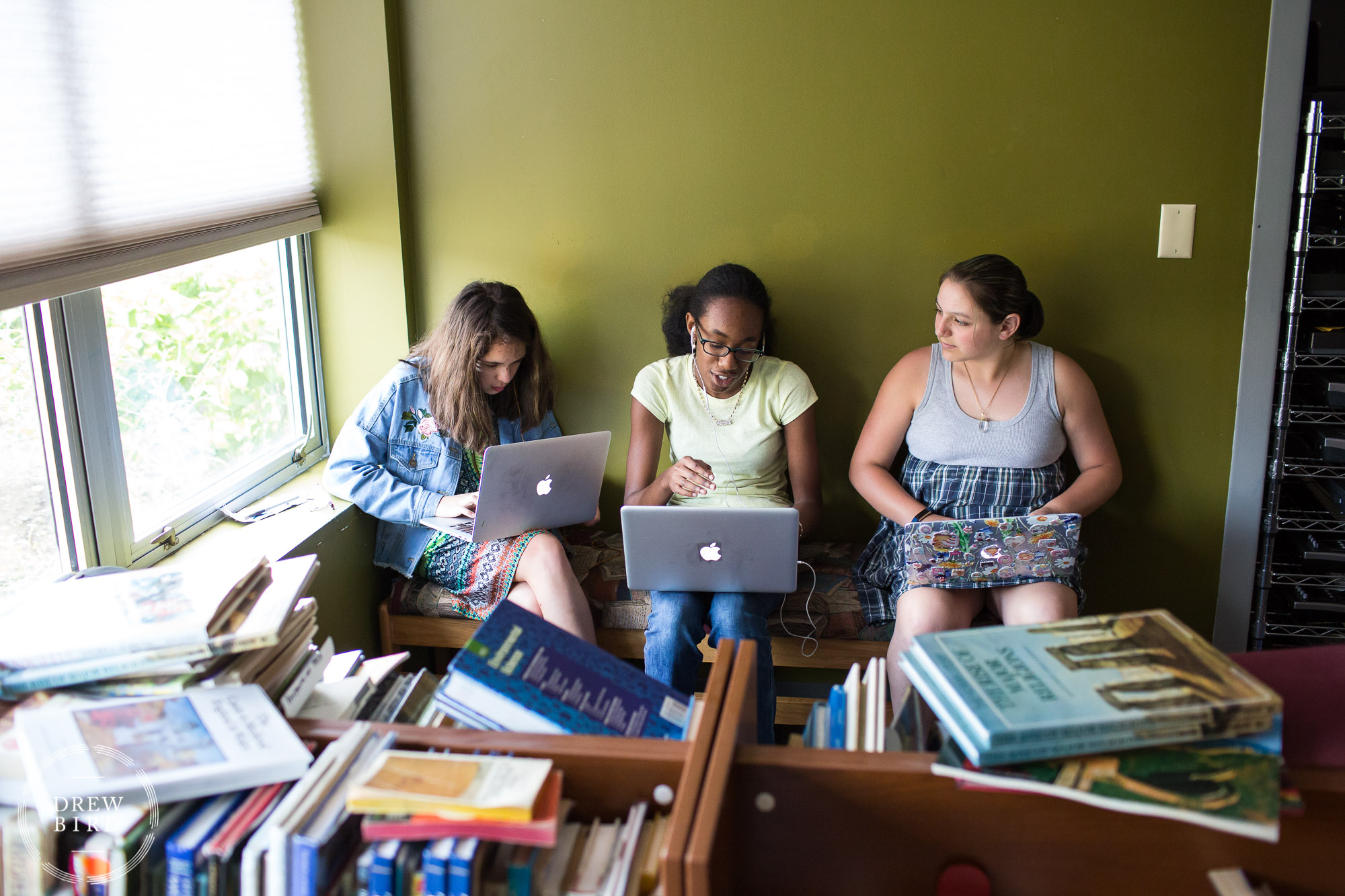 "It was so nice having you on campus Drew! You seemed to blend in effortlessly with our students and teachers. We are all so happy with the photo story you created. The images are by far the best we've ever had."
– Ben C. | Head of School | Poughkeepsie Day School
Passionate and captivating photography is a vital element for any modern brand strategy. Our independent school clients use the photos we create together for their marketing, websites, social media, print materials, and as an historical archive. Our images will help shape brand messaging and bolster engagement and enrollment.
We have created dozens of education photography stories all over the world for independent schools, private schools, boarding schools, public schools, universities, colleges, philanthropic foundations, government agencies, and education companies.
"We love Drew's positive energy and passion. He is top level skillful with a camera and he's also a great communicator and business professional. This is why we fly him all over the world to create stories for our independent school photography projects."
– Jess T. | CEO Firebrand Marketing | Atlanta, Georgia
"Storytelling is our currency. We help independent schools, universities, and education companies to tell their visual stories. The images we create together will be natural, genuine, and will capture the individuality of your school community. Our images will help to elevate your brand in a competitive marketplace."
–  Drew Bird | Founder and Photographer
"Working with Drew Bird is always a fantastic experience. He has a skill for capturing the action in a way that feels natural and reflects the energy of the moment. His images communicate the brand essence of our private school marketing photography projects.""
– Jess T. | CEO Firebrand Marketing | Atlanta, Georgia
Drew Bird is an independent school photographer and a brand lifestyle photographer who specializes in education photography and marketing photography for independent schools, private schools, universities, and education companies. He is based in San Francisco and Oakland, California and regularly photographs for clients world-wide. Get in touch with Drew to chat about your potential project. View our commercial and editorial site here.